About Us
About Raw Water Buffalo Horn (Scientific Name-Bubalus Bubalis)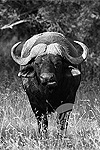 Buffalo/Cow/Ox is breaded on a large scale and is easily available very where in black/colour.

Buffalo horn is one of the best materials that can be handled and can be replaced by producing products similar to Antler Stag/Deer products.

It is rough, hard and fibrous material having bow in most places. The skin of the fibrous horn is durable and useful for making Jacket, shoes, travelling bags, and other industrial items like hand gloves, industrial belts etc.

Availability of Raw Water Buffalo Horn

The Buffalo Horn and Cattle Bone is obtained from Domestic animals breaded for the dairy products and meat. The Bone and Horn are not of any animal, which falls under the restricted, endangered or banned category.

Working with Water Buffalo Horn

The Horn is collected and kept in open air to get it decomposed and dried. After that it washed and cleaned with soft chemical and water. The solid part i.e. tips is 30% and hollow part is 70%.