Welcome to Arif Traders
Brief History and back ground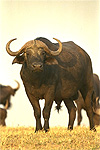 I, M. Arif UI Haq, Partner of the firm M/s Ashraful Haq was our Flagship concern engaged in manufacturing and exporting six decades, different types of products made from Stag and Deer horn in different dimensions. From August, 1998 Indian Government declared total ban on Stag/Deer Horn. Because of our extensive experience, wide knowledge and over & above creative team experts, in 1999 we are able to switched over to manufacturing and exporting the products of Indian Water Buffalo/Cow/Ox Horn items, under the name and style - M/s Arif Traders, New Godown, Kamptee, Distt. Nagpur. (M.S) India.

As the Indian Government ban on Stag Horn Products, and the water Buffalo Horn Products are the substitute of above ban products. Itis the culminaton of our extensive experience of wide knowledge of their field.

While considerding and looking the overseas international market trend with necessary customer requirement and fullfilment. We are the sole manufacutrer of the water Buffalo Horn products and able to survive our ancestral business network. Quality of our products with 100% satisfaction should be confirm by purchasing our products with reasonable rates.